An "Opt-Out" Emergency Notification Service (ENS) is one where you (the institution, school, or business) load in contact info for your users. The users can then "opt-out" if they don't want to receive your alerts. (This is the opposite of "opt-in", where users must self-subscribe for alerts.)
There's benefits and drawbacks to each methodology (read about it here). In this article, I'm assuming you've weighed the options and chosen Opt-Out, or were mandated to do so by powers beyond your control. Either way, it's the way forward for you, so let's move ahead!
When implementing an opt-out Emergency Notification System, you're going to need data. Specifically, you're going to need contact data for your users. This means personal info, like cell phone numbers and email addresses.
Of course, not just any cell number will do. That data will need to be good, accurate data. As they say, an opt-out system is a "garbage in, garbage out" scenario. If you load in junk data, you can expect terrible results when you send an emergency alert. That can lead to blame, finger pointing, armed camps, and worst of all: People in danger.
To put it bluntly: You'll need good data. Anything worth doing is worth doing right, right? Of course! This is especially true when it comes to managing your emergency contact system.
So, with this in mind, here's some things to check off your list when preparing to collect that data:
1. Make collection easy.
If you're asking for your end-users to volunteer their personal phone number for text alerts, make it easy for them to do so.
Assuming you're collecting info online:
Make sure links to your internal data systems (e.g. your portal) are present and easy to find for your end-users.

Make sure your website and other systems are easy and accessible for those with disabilities.

Make updating emergency contact info a part of regular annual processes, registrations, or other required actions.

2. Get permission.
If you already have data, that's great! Now you just need to make sure you're using it properly.
Depending on your local laws, you may or may not be required to let people know that you're adding their contact info to your Emergency Notification System.
What, if any, consent is legally required? That can vary from state to state. Some states have no restrictions whatsoever. Other states require clear, written consent for any automated communications.
Permission could be a waiver, a checkbox on a form, or even just a notice sent to all by email, newsletter, a blog or in an employee handbook with instructions on how to "opt-out". The method and requirements vary from region to region.
Regardless of the law, it's always a good idea to keep your population informed. Community buy-in is a key component to your success. Nobody likes a spammer. If you're uploading without any permission or notice, people will unsubscribe, defeating the whole purpose of your Emergency Notification System.
3. Check your data.
I know this sounds silly, but always check your data. Never just assume that it's all correct and filled out.
You'd be surprised how often we see data with huge gaps in it. If your collection systems did not use any form of user data validation, then you can expect empty fields, partial numbers/addresses and all kinds of gaps and misinformation. You'll want to clean that up from the get-go. It's much easier to fix these common problems at the start than to re-tool a process that's in production!
4. Work with your Emergency Notification System vendor.
Your Emergency Notification System vendor should be able to guide you through this whole process. They should listen to your needs, challenge your assumptions, and provide you with useful feedback. I may be biased, but I truly believe that experience matters. Your vendor should be well-versed in working with organizations on these processes. Use that experience to your benefit.
In conclusion...
If your organization needs to take some time to get that Emergency Notification System data in shape, that's OK. In fact, it's pretty common.
The odds are that you've got some data, but not everything you want in your Emergency Notification System. Again, that's OK.
Your vendor should be able to work with you on interim plans to make the most of what data you have available now. It's not uncommon for organizations like schools to take a semester or two to collect proper data and move to an opt-out Emergency Notification System strategy.
The penalty for not preparing and planning your implementation will be a huge workload trying to fix a poorly planned process. Nobody wants that. We all want to keep people safe and connected.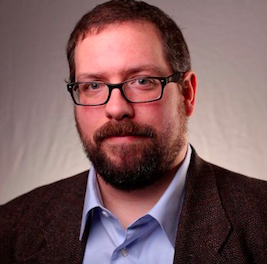 Scott Howard
Scott Howard is a graduate of the State University of New York at Buffalo with over 15 years experience in information technology, software development, and technical training. Scott is Omnilert's Director of Technical Support and has been a member of the Omnilert team since 2008.