Omnilert's Scenarios solution received the Innovative Solutions Consortium (ISC) Award for Most Disruptive Technology.
The ISC, in partnership with the Loudoun County Chamber of Commerce, the Loudoun County Department of Economic Development, and Loudoun County Public Schools (LCPS), held the LCPS Challenge Event on October 22, 2015. The event was designed to identify the innovative technologies that best address the school system's "hard-to-solve" problems, including school safety and security.
Omnilert's Scenarios was selected to receive the Most Disruptive Technology Award by ISC's panel of expert judges. This award is given to the innovation that the judges considered to be a compelling next generation advancement that will replace, rather than improve upon, current solutions.
As part of Omnilert's program offering, Scenarios gives schools and businesses a powerful new way to protect their people during campus emergencies and critical situations.
Scenarios allow schools and businesses to use a single button to activate their full range of crisis response actions, as soon as a crisis occurs. This includes immediately alerting those in danger (using text, email, phone calls, social media, web sites, desktop alerts, classroom screens, among other methods), as well as notifying and connecting the emergency response teams needed to manage the situation. Organizations can pre-program the exact actions, messages, and methods that they need (for any number of situations), and Scenarios can be launched from anywhere, using Omnilert's smartphone app or web console.
"We are truly honored to receive this industry recognition," explained Ara Bagdasarian, CEO and co-founder, Omnilert. "Every second counts during an emergency, so being able to immediately activate a well-orchestrated response during that first, most important minute makes a tremendous difference. Similar to our introduction of multimodal mass notifications to schools over a decade ago, Scenarios is born of our mission to do everything possible to help organizations protect their people."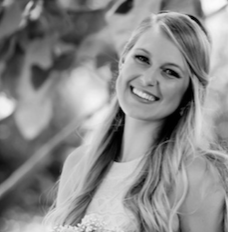 Samantha Leland
Samantha is a Towson University graduate and is Omnilert's Marketing Operations Coordinator. In her free time Samantha enjoys snowboarding, traveling, painting, and anything music related.