Leaders of an organization bear a heavy weight when it comes to the safety of their people. Emergencies can happen anytime; whether it's a fire in your control room or an armed intruder outside your building, it is the responsibility of the leader and the crisis communications team to ensure that every single person is out of harm's way. Not providing these resources for your organization, can not only be a legal issue, but it can also have an implication on your cost of doing business.
In the first blog in this series, we discussed the legal and compliance reasons for ensuring your organization has a solid emergency action and response plan that is philosophically and technically aligned with an emergency notification system (ENS). Doing this helps you prepare your organization for any possible emergency, but it also proves to your people that you have their safety in mind. In this subsequent blog, we'll discuss how making your people's safety a priority can save your organization money in the long run.
If you've ever thought about or done a risk analysis of the monetary cost of not preparing for a potential emergency, then you'll know that the estimates can be astronomical. Of course there are fines that may accrue if an employee gets hurt through accident or malice. However, there are more direct and indirect costs than fines that could have a huge impact on your organization.
The fines and direct costs are just the tip of the iceberg. Taking precautionary steps to reduce losses and lost opportunities upfront can save you a large amount of money in indirect costs related to an incident occurring. The Center for Disease Control and Prevention estimates that fatal injuries can cost nearly $1,000,000. This number doesn't include costs like:
- Decrease in employee productivity, morale, and quality;

- Damage to customer relations and public image;

- Repair of facility and infrastructure;

- Unplanned administrative efforts;

- Costs of new safety training; and

- Increase in insurance premiums.
With the fines and direct costs in addition to the indirect expenses, a single fatality can cost an organization upwards of $3,000,000. By investing in safety solutions like an emergency notification system, you put in place reliable safeguards to minimize the exposures to your organization — and your organization's people.
Most organizations also don't think about how their organization will run after an emergency scenario does occur. After such an incident, worker productivity will most likely decrease as colleagues grieve the situation as a whole or possibly a loss. These events could create workplace disruptions as employee trust and loyalty erodes.

Seeing as most workplace deaths and injuries are preventable, there is no reason not to employ a serious strategy regarding your emergency response. And since an emergency notification system works to help reduce losses of all kinds and prepare employees for any kind of emergency, it can actually be profitable for a business.
By putting an emphasis on safety at your organization, you're putting an emphasis on employee safety, and you're also showing them that you have their best interests in mind. Download The ROI of Safety eBook to learn more.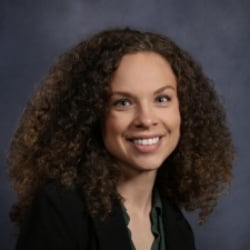 Juliet Hulse
Juliet is the Marketing Operations Manager for Omnilert. With her education in marketing, and her professional background in sales, she is able to understand the important marriage of marketing and sales.