Reaching your people via the way they consume information is the essence of an Omnimodal or multi-channel approach. Our world presents a multitude of communication vehicles, each with their own unique relevance based on the context of the information.
Each unique environment presents different individuals with different roles and level of access, and having the ability to instantly reach everyone with critical information during an emergency communications program becomes paramount, regardless of their personal participation level.
How do you communicate your emergency message with visitors to your office, campus, or facility?
How do those who have not opted in for emergency alerts stay informed of impending danger?
Colleges are increasingly adopting digital signage as well. For example, University of Arizona recently implemented LED signs throughout their classrooms to display emergency alerts. What exponentially increases the utility of the signage is the connectivity to their Omnilert platform. Signage coupled with text, audible, and desktop alerts ensure the successful receipt of critical information.
You can watch a video demonstrating University of Arizona's digital signage implementation here.
Rick Wimberly's Emergency Management blog post recently noted how the integration of emergency alerts into LED, LCD, and televisions has become more connected with iPAWS and Common Alerting Protocol (CAP) content.


Digital signage, whether LED, LCD or other technologies, should be considered as a natural extension to your emergency communications strategy. You can increase your ability to communicate with visitors or employees by placing signage in high visibility areas that are highly traffic locations such as:
office lobbies
warehouses
student unions
classrooms
conference rooms
hallways
And as always, integrating signage, along with other communications technology with your emergency notification system is the best way to reach people wherever they are with need-to-know-now information.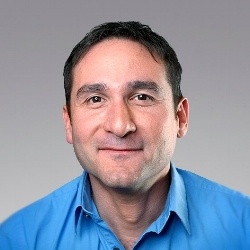 Ara Bagdasarian
Ara is CEO and Co-founder of Omnilert and is a graduate from the State University of New York College at Buffalo. Ara is an author, public speaker, entrepreneur, and active community leader. As an avid musician, Ara can be found supporting local music programs in his free time.