Proper planning and preparation before an incident ensures a concise response that helps manage the adrenaline and stress that inevitably accompany an emergency.


This is the most important part of the Critical Communications Cycle.
Before
1. Assemble Critical Communications Team
Having the right people in the loop to participate in the resolution of an emergency is important for multiple reasons. Before the incident, the team members can collaborate to craft the communications and messaging that needs to go out to different groups, and determine who those groups should be. Each Crisis Communications Team should include a member from each of your departments.


2. Define and document action plan for each use case
It is critical to establish the action plan and procedures that will direct what happens when an emergency does occur. Your emergency communications policies should answer at least the following questions:
What warrants a full mass notification?

Who is authorized to send an alert?

What information should be communicated?

Do different groups receive different information?


3. Identify your performance standards
Define success in terms of:
Time of initiate

Time to receipt

Delivery rate

Time to mobilize

Time to engage external parties


4. Ensure your core emergency notification system setup maps to your organization & use cases
Does your solution work in a way and provide the capabilities that would allow you and your team to be successful during an emergency according to your outlined policies and goals?


5. Implement all use case plans in emergency notification system
Once policies, procedures, and use case plans have been determined based on best practices and your Crisis Communications Team is assembled, it is important to create the templates and Scenarios based on each of the possible situations you have defined. Upload your procedures to the emergency notification solution, as well, for easy reference and distribution.


6. Training
Training on deploying the emergency response is paramount to ensure a swift and successful response.


7. Frequent testing and drills
Drills, table-top exercises, and full-scale exercises are the best way for a well-trained team to apply their knowledge and the previously outlined procedures.
Download the whole Critical Communications Cycle eBook or whitepaper to delve into the different stages of the Cycle, view the full Critical Communications Cycle Infographic, and learn more about how you can prepare for an emergency using your emergency notification system.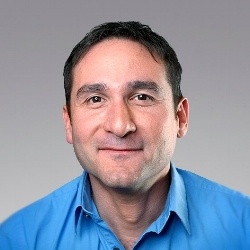 Ara Bagdasarian
Ara is CEO and Co-founder of Omnilert and is a graduate from the State University of New York College at Buffalo. Ara is an author, public speaker, entrepreneur, and active community leader. As an avid musician, Ara can be found supporting local music programs in his free time.