Alerting via phone and email just isn't enough when there's an emergency you need to inform everyone. You need to use every avenue of communication you can to ensure you reach everyone within your organization - regardless of whether they're on the property or not. Social media can be an important means of communication for organizations before, during, and after an emergency.
Using as many endpoints as possible within your emergency notification system helps ensure that as many people as possible are receiving the emergency alerts. Here are three ways that using social media as part of your emergency notification and response efforts can help in a crisis:
1. The majority of people have access to social media via their mobile devices
With most people having their mobile devices in hand or readily available, social media is an important asset of multimodality in your emergency notification system. As we know, social media apps have people engaged more than any other. Having the ability to send alerts to multiple social media sites enhances the likelihood of having someone receive the alert. Redundancy is important.
2. A way to reach people who aren't on campus or those not engaged with other methods of receiving alerts
Everyone within or around an institution should be notified of an emergency - whether or not they're on the campus or not. People who aren't officially subscribed to receive your emergency alerts or aren't on-campus won't be able to receive texts, hear the alert sirens, see the digital signage, or hear the announcements - so posting to social media is a simple and effective way to alert them of any emergency situation. Especially, in situations where you need to keep the extended community away from your campus.
3. A method to control the message
After an emergency, there are likely to be unanswered questions and correct information to be shared with the public. Posting to social media is an effective way for you to control the message and not let unofficial sources morph the incident, response, or message into something it wasn't. We've all experienced the wrong message running like wildfire and getting out of hand.
Your main responsibility is to ensure the safety of your people. Social media gives you another route to send alerts and messages - before, during, and after an emergency.
Read Preparing for a Worst Case Scenario where it is explained how one university uses social media, digital signage, desktop alerts, and more to keep their staff, students, and visitors safe.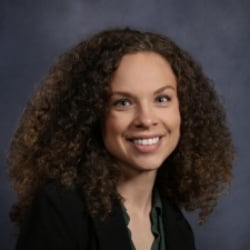 Juliet Hulse
Juliet is the Marketing Operations Manager for Omnilert. With her education in marketing, and her professional background in sales, she is able to understand the important marriage of marketing and sales.