Proper disaster and crisis preparedness is about much more than giving your organization and emergency officials the tools they need. To be truly effective at preventing and responding to a crisis situation, all organizations must create emergency protocols, procedures, and notifications and work to explain them consistently and carefully to their constituents. Additionally, officials must be sure that they have the right crisis communications systems in place to facilitate automatic communication to help, employers, school administrators, and other decision-makers share crucial information with the larger community about the unfolding event.
Recent events exemplify how organizations and communities can work together with their citizens to help ensure that, in the unlikely event of a disaster, proper warnings will be provided and appropriate measures will be taken.
Hold safety drills and tests
In this day and age - with access to immediate notifications via text, email, websites, phone apps, and social media - people expect to be notified of an emergency. Whether you're at work, at a museum, or visiting a shopping mall - you would expect to be notified if there's an emergency. And if you are a community member living close by to one of these venues, you'd probably want to to be in the know, as well. As a result, organizations can involve your larger community of first responders and the surrounding public when holding safety drills and tests.
Just like schools who have fire drills and coordinate with their local first responders, community-based organizations can emulate to enhance the larger community's preparedness and response. It really is a best practice to involve your local police and emergency services on your organization's emergency preparedness, notifications, and response. Organizations should consider involving other local businesses, government entities, and the general public if appropriate.
Read more about preparing your organization and the larger community with this Preparedness Toolkit from Ready.gov.
What we can learn from schools
In lieu of the frequency of crisis situations at schools over the last couple months, it is more important than ever that the entire campus community be made aware of emergencies in the local area. Many emergency officials make it a priority to provide school officials and teachers with the information they need to be prepared for and respond to an emergency. And like other organizations, educational institutions have embraced the larger community in their preparedness, notification, and respond to emergency situations.
The Clery Act is the federal law that calls for the disclosure of campus safety information by colleges and universities. If there is an emergency in the areas on or surrounding the university campus, the institution is legally required to disclose that information to students, staff, and visitors. Campuses are required to publish their campus safety information, statistics, and policies in an Annual Campus Security Report. Furthermore, institutions are required to provide timely warnings when any emergency situation poses a threat to faculty, staff, or student health or safety.
To comply, it is important for schools to have a dependable crisis communications system at their disposal. An emergency notification system helps officials share important information with their constituents, surrounding residents, and others during crises. However, this is just not a best practice delegated to educational institutions. All organizations can and should take similar actions. By relying on an emergency notification solution such as Omnilert, everyone you care for or care about can receive notifications, guidance, and updates through emails, phone calls, text message alerts, Facebook, Twitter, website, and more.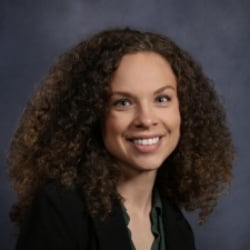 Juliet Hulse
Juliet is the Marketing Operations Manager for Omnilert. With her education in marketing, and her professional background in sales, she is able to understand the important marriage of marketing and sales.