For emergency managers, testing is a rehearsal for the unforeseen or even the unthinkable. This especially applies to critical communications that, if conducted properly, could save lives.


Yet, critical communications is still relatively new as a dedicated function on campuses and in enterprise environments, so the adoption of best practices for testing is far from universal. Last year we surveyed 105 higher education institutions to see how that adoption is progressing.
.
Some key findings that are particularly noteworthy:
Nearly 80% said that their communications systems were exclusively devoted to emergency messages only. In other words, general messaging and announcements were not permitted.
More than 75% said that they regularly send test messages

More than 66% stated that they conducted full-scale safety procedure drills at least twice annually
What does that mean?


Overall, the survey results indicate that most emergency managers recognize the value of regular, rigorous testing, and operate on the assumption that there will eventually be a "life-or-death" need for effective communications.
Testing helps identify potential points of failure among the numerous moving parts – technology, people and processes – that comprise a complete critical communications system.
The third statistic cited above is particularly encouraging because a full scale system test goes beyond the functions of the technology itself. While it is appropriate to test the systems technology with test messages, it has been our experience that the other two components of a critical communications system – people and processes – are where failure is most likely to occur.
With a dozen years of customer support under our belt, we can state definitively that customers who do not conduct regular full-scale system tests are vastly more likely to require urgent assistance from us during an emergency than those who do.
.
So what now?


Full system testing should have well-defined objectives, all of which should focus on improving processes, helping develop "muscle memory" for the emergency response team and, ultimately, ensuring the best possible outcome to actual emergency situations. Among the most important objectives:
Training for administrators and response personnel

Building awareness among target audiences

Refining audience data to build more accurate and current profiles

Developing and refining procedures for interpreting test results
Best practices should also define when to test. While every organization is different, we commend full system testing every quarter – and/or whenever a significant change occurs – such as a sudden increase in the target population, the addition of new facilities, updated compliance or regulatory requirements, or a change in management.
Because testing is essential for assuring the best possible outcomes in the worst possible situations, it must be a primary component of your critical communications strategy.
For information on how to develop testing procedures and other best practices, ask us about Omnilert PSIs (Performance Success Indicators). PSIs help you by providing a set of specific tactics, strategies, techniques and tools. PSIs are a continuation of our end-to-end success program exclusively designed to transfer knowledge to customers, helping you improve your critical communications program — before it's really needed.
.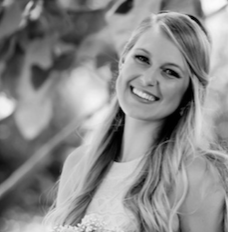 Samantha Leland
Samantha is a Towson University graduate and is Omnilert's Marketing Operations Coordinator. In her free time Samantha enjoys snowboarding, traveling, painting, and anything music related.