Emergencies can happen anywhere and at any time. Organizations work hard to prepare, plan, and test for emergency scenarios well in advance of one happening. This preparation ensures that when an emergency situation does occur, your emergency notification and response teams are ready to take on the task at hand - getting everyone to safety.
Organizations are legally obligated to not only have an emergency response plan and accompanying procedures, but they must also have a mass notification system that helps to bring their emergency response plans to life. They must prepare and plan for any emergency that might happen at their place of work, school, or leisure with the hope of never having to use these emergency plans. They need to reach the right people, at the right time, to ensure life safety and property security. This means that you're sending alerts to more than just phones and emails.
Jacksonville State University (JSU) in Jacksonville, Alabama knew that in an emergency they needed to have a way to make sure they reached everyone no matter where they were. Never hoping to use their mass notification system they are prepared to keep their staff, students, and visitors safe. Being in Tornado Alley, they knew severe weather could strike at any moment, so they had to be ready to launch an alert. On March 19, 2018, a tornado went directly through much of the campus and surrounding city leaving behind a path of destruction.
JSU was able to send out an initial alert at 1:16 AM via text email, desktop computers, as well as Facebook and Twitter informing the campus of the tornado warning and informing everyone to take safety measures. With their mass notification system, they were able bring their emergency response plan to life by keeping everyone informed about exactly what was happening on campus regardless of whether they were on campus or not. At 1:36 AM the tornado was reported to have touched down on the campus. There, of course, was significant property damage; however, there was no loss of life on campus.

Rob Schaffer, Chief of Police for JSU, said, Omnilert's e2Campus "alert system was invaluable during the storm on March 19th." Thank you to Chief Schaffer and the entire JSU community for their efforts in preparation, notification, response, and recovery. Your efforts and expertise are what is invaluable.
Click the link below to learn more ways to alerts your organization with more than a text and email with this white paper Alerting Isn't Enough.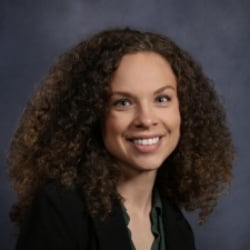 Juliet Hulse
Juliet is the Marketing Operations Manager for Omnilert. With her education in marketing, and her professional background in sales, she is able to understand the important marriage of marketing and sales.