Safety is something that each of us thinks about often throughout the day: when we wake up in the morning and get our kids ready for school, when we're stuck in traffic on the way to work, and when we're at work. June is identified as National Safety Month and is a reminder for all of us to reflect and focus on reducing injuries and deaths at work, our communities, and our own homes. Although a specific month has been dedicated to emergency preparedness, it is something we should focus on and celebrate all year.
Emergency preparedness isn't something that can be accomplished in one month or one day. It must be planned, organized, and exercised on a routine basis. No matter if you're at home or at the office, it's an entire cycle - the Critical Communications Cycle of preparations - before, during, and after an emergency.
Follow these three steps when planning your home, community, or office's emergency notification and preparedness plan.
The first step in being prepared is planning for every possible emergency. The more you plan before an emergency the better prepared you will be when an emergency happens. This includes what you will do, where you will go, and who will be contacted - and by what means.
Next, you should discuss what actions will be taken during each emergency. These are dependent on the emergency scenario. There will be different actions for a fire than there would an intruder. Planning this ahead of time gives you more time to protect those who matter most when the situation occurs.
Lastly, after the emergency concludes, you should plan to reflect on how the entire scenario went. Was everyone notified that needed to be? Were actions followed according to your initial plan? Were local EMS and police contacted? Part of this process is also holding exercises and training to ensure everyone knows what actions should be taken for each emergency.
No matter what emergencies you're planning for, you must prepare everyone for the actions that need to be taken, exercise the plan, and review how it went.
Visit the National Safety Council's website to download valuable resources for your emergency preparedness plans.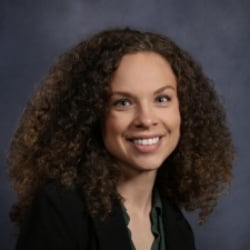 Juliet Hulse
Juliet is the Marketing Operations Manager for Omnilert. With her education in marketing, and her professional background in sales, she is able to understand the important marriage of marketing and sales.