When it comes to critical communications, just like flying an aircraft filled with hundreds of passengers, failure is not an option. There is not a second chance to get it right. Therefore, when it's imperative that your communications are received, can you be certain your organization will succeed? Exercising and measuring all of the 'moving parts' of a system goes a long way toward reducing this risk. This is where Proven Success Indicators (PSIs) come in.
PSIs follow the tried and true framework - People, Process and Technology. The three sides of the triangle combine organizational leadership, strategic business planning, and technical project management to create a well-rounded environment to operate in.
People - Your stakeholders' involvement is critical to ensuring that your system setup and usage are in lockstep with your emergency response protocols and operational processes.
Processes - Organizations should identify and fully define the different emergency communication needs up front in order to clearly understand how and why any systems should be used.
Technology - An organization's communication tools should support the needs of the individuals involved and the processes that were designed.
For example, one aspect to a successful implementation of a critical communications system is key stakeholder involvement. If properly engaged, stakeholders will define the key types of messaging for the system (such as weather alerts, life-threatening emergency or on-call notification). These "use-cases" can then inform communications personnel in crafting the necessary message templates and Scenarios. By accurately defining, documenting and conveying use-cases, critical communications can be streamlined and made more effective.
PSIs are important because technology alone does not encompass the full spectrum of deploying a successful critical communications program. Read the full article on PSI best practices here: Getting it Done Right: Proven Success Indicators.

The full article is published in the newest edition of the magazine Critical Mass: Automating Emergency Notifications. Download the magazine here to gain more knowledge from industry leaders and how you can make your emergency response and action plans even more successful.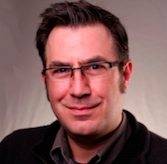 Eric Polovich
Eric Polovich is an Account Manager with Omnilert. He is a graduate of the State University of New York at Buffalo, and has been working with information technology, project management, and SaaS software development for for more than 20 years. Eric is an avid reader, musician, and father.