Safety is an important decision when choosing where to live, vacation, and work. Everyone wants to feel secure in and out of their homes, especially when children are involved. No matter where you choose to live or work, you expect to be made aware when an emergency happens in your community or within your organization. Although your community, your place of play, or work may have an emergency plan, actualizing that plan is something totally different.
With such responsibility comes the requirement for a very well outlined emergency action plan that can be brought to life immediately - and make it actionable for all involved. Giving someone an alert isn't always enough information. In some situations, you must give actions and procedures to individuals to follow which help ensure their safety. Depending on the emergency, it could be best to segment your people into groups with different messages and actions to follow.
Ensuring the safety of the people living in a community or the people who work for the organization is one thing, but ensuring the safety of the people on an island in the South is an added complication. Because Dewees Island in South Carolina is water locked, each of its residents, visitors, and employees travel to and from the island on the passenger ferry. Something that affects the ferry schedule affects the entire island. Accessibility must be taken into account when there's an emergency situation or operational issue on the island.
General Manager of Dewees Island, David Dew, CCM, CCE has over twenty years of experience in managing clubs and other exclusive residential communities, but he knew there would be many new challenges for him managing all aspects of operations on a private barrier island. With the island being a permanent residence to many, he knew he needed a reliable and robust mass notification system that could initiate alerts and response actions no matter whether he was on or off the island. David required a solution to allow him to react quickly when an emergency happens and make sure he reaches the right people with the right message and the right guidance.
"Omnilert allows me, with great ease and great efficiency, to be able to communicate that message effectively in the platform people prefer." David knew that he needed a better way to communicate with his residents and employees when emergency situations or operational issues have the potential to impact them.
By mapping their emergency action and response plans for each planned situation to Scenarios(R), Dewees Island management can now immediately initiate their plan's predefined series of unique actions at the touch of a button. Providing more time for response and recovery. Dewees Island makes sure their residents, employees, and visitors understand they use a reliable ENS that they have complete confidence.
Dewees Island understands that emergencies are going to happen. Their goal is to be prepared for any situation that might occur.
Watch the video case study here to learn more about how Dewees Island brought their emergency response and action plans to life in an effort to exceed their people's expectations, compliance requirements, operational goals, and emergency response initiatives.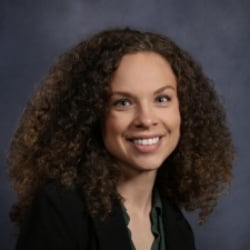 Juliet Hulse
Juliet is the Marketing Operations Manager for Omnilert. With her education in marketing, and her professional background in sales, she is able to understand the important marriage of marketing and sales.