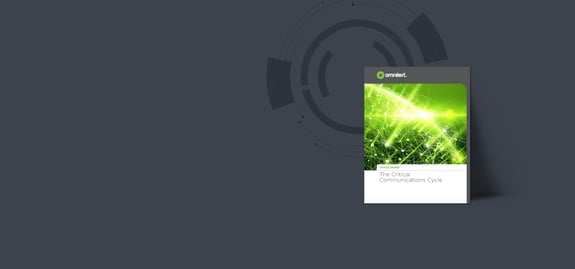 Critical
Communications
Cycle
Download the white paper
Be prepared for any emergency with the Critical Communications Cycle.
The "Critical Communications Cycle" is the blueprint that maps each phase of incident communications with the associated actions required for each. There are distinct aspects of preparation, before an incident, that all need to be addressed. It is essential to notify people via multiple modalities during the first minute of an incident. It is also very important to continue collaborating and monitoring during the incident. After every incident, it is important to review the response and look for ways to improve.
Use the Critical Communications Cycle to look at each stage of a critical event -- Before, During, and After -- to enable your emergency response team to take an organized approach to the situation.
Download the Critical Communications Cycle whitepaper to help in creating an emergency response plan.