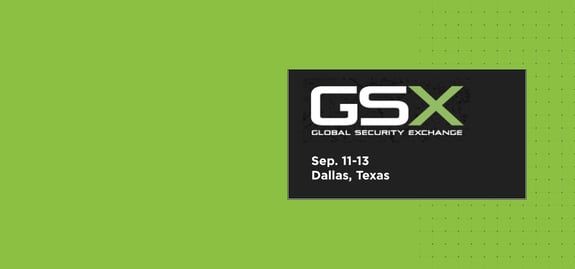 Meet Us at GSX
KAY BAILEY HUTCHISON CONVENTION CENTER
STOP BY BOOTH #3446
See Gun Detect Live
Make plans to attend a session by Chad Green, Omnilert Director of AI, on September 11th at 3:15 CT. Using mass shooting case studies, Chad will review multiple active shooter prevention technologies and explain how #AI-driven visual gun detection can help prevent harm.
And be sure to stop by the Omnilert booth to see live demonstrations of our active shooter solution, featuring AI-powered visual gun detection and emergency notifications and automation.
Would you like to meet at the show? Fill out the form to schedule some time with our team.
WHAT: GSX
WHERE: Kay Bailey Hutchinson Convention Center, Dallas, TX
WHEN: Sep. 11 - 13, 2022
BOOTH: 3446