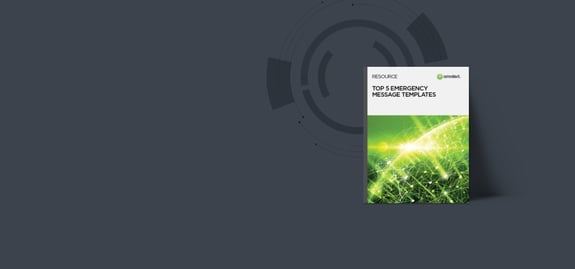 Top 5 Emergency
Templates
Download the white paper
Emergency notification message templates included in this set:
General Security Alert
Bad Weather
Power Outage
Email/Network Outage
Active Shooter Alert
All Clear Alert
When you need to deliver critical messages during a critical event, make sure they're already in the queue. Pre-written and pre-approved mass notifications save time, communicate clearly, and prevent panic.
Messages should be exact, concise, and time-tested to effectively keep you and those you care for safe, sound, and informed of urgent matters immediately. Whether it's an alert for general security, severe weather, power outage, or an active shooter, get the word out — calm, cool, and communicated.
Use these carefully crafted emergency message templates in your communications plan or customize them with easily populated details.