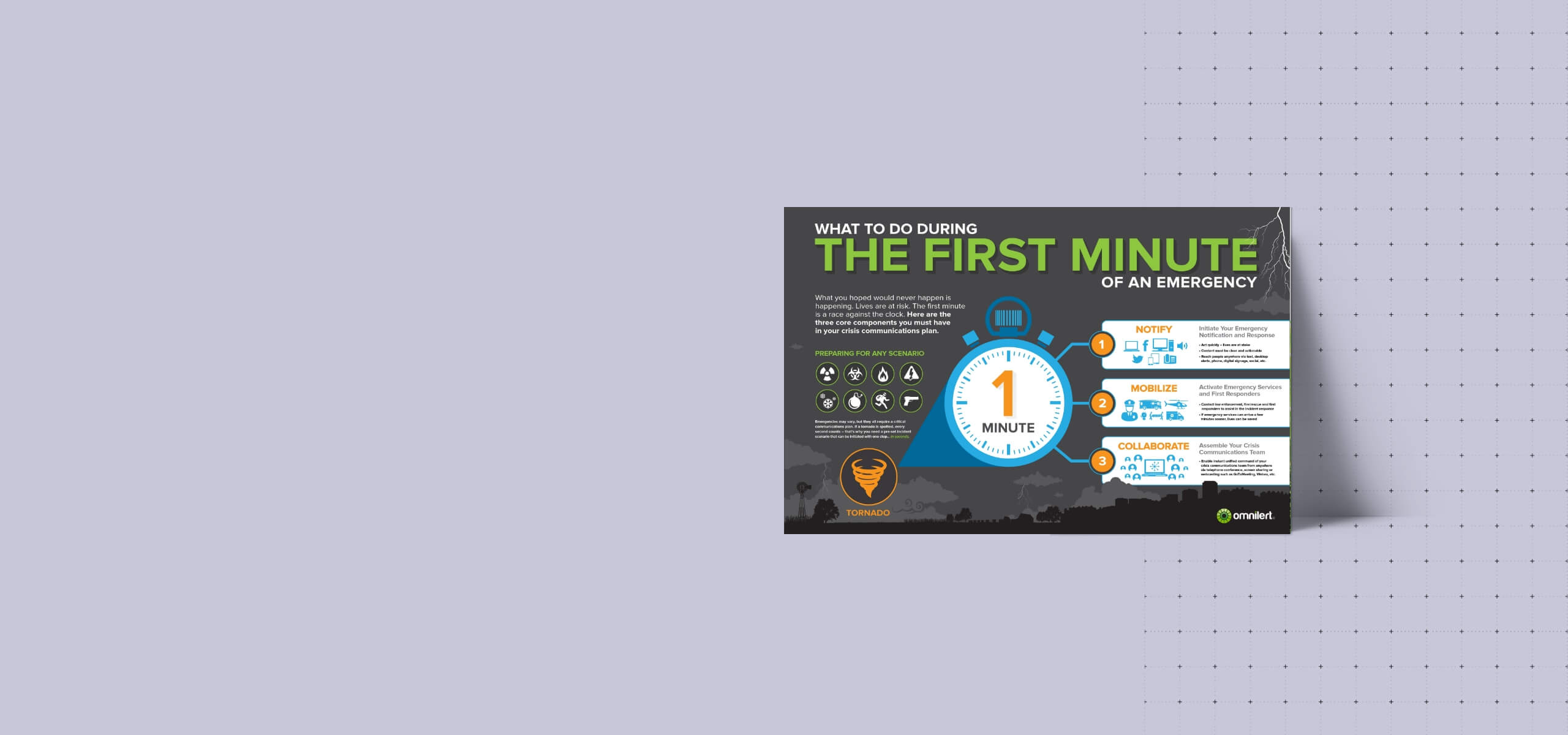 Those first 60 seconds after an emergency strikes...
...your heart is racing, you can't remember what to do or say - emotions are running extremely high.
What you hoped would never happen is happening. Lives are at risk. The first minute is a race against the clock.
Considering and planning your course of action during those seconds will decrease risk and improve your ability to succeed if and when the time comes. Emergencies may vary, but they all require a critical communications plan.
The Most Important Minute is that time that falls between the "Before" and "During" stages of an emergency.
Notify - Initiate a notification and your response

Mobilize - Activate emergency services and first responders

Collaborate - Assemble your Crisis Communications Team
Here are the three core components you must have in your crisis communications plan.