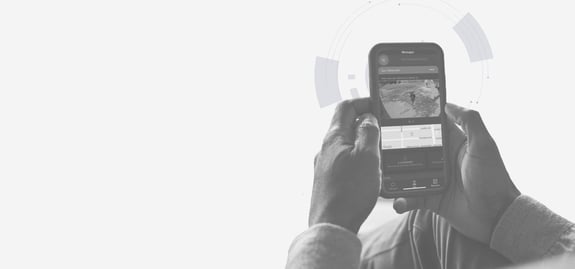 Human
Verification
Download the white paper
WHITE PAPER
Verification & Escalation: The Human Factor in Omnilert Gun Detection
Computers make mistakes. But not the same mistakes a human makes. While computers quickly analyze data to provide solutions, their lack of intuition and creativity creates blind spots, especially when deciphering human behavior and intent.
In recognizing this, we designed Omnilert Gun Detect to strike a balance between data-driven insights and human judgment. The most critical decisions related to gun detections and escalation always require the understanding and experience only humans possess. Omnilert Gun Detect always keeps a 'human in the loop' to verify a gun detection and ensure a proper response. Flexibility in this verification process is a key differentiator that makes Omnilert Gun Detect the ideal choice for many, with features such as:
Omnilert Monitoring centers for real-time monitoring by professionals.

SOC integration for direct, verified or unverified, alert delivery to local or remote security operations centers.

Team verification that allows for gun detection alerts to be delivered directly to designated staff.

Third-party monitoring for organizations that already have a long-standing relationship with a trusted vendor.

And more…
Download our white paper to learn more about the comprehensive, industry-leading monitoring capabilities of Omnilert Gun Detect.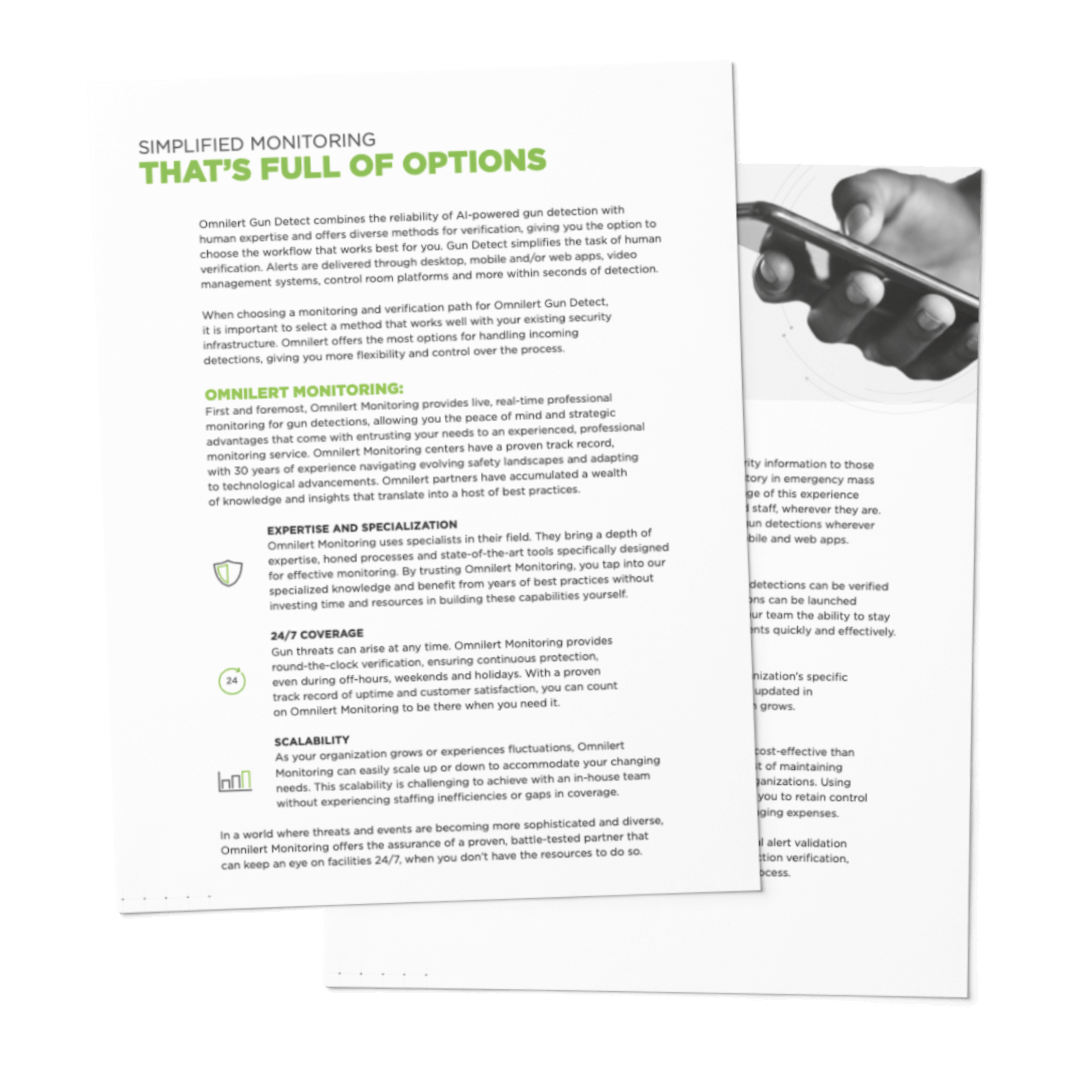 "A computer can never be held accountable, therefore a computer must never make a management decision."
- IBM, 1979