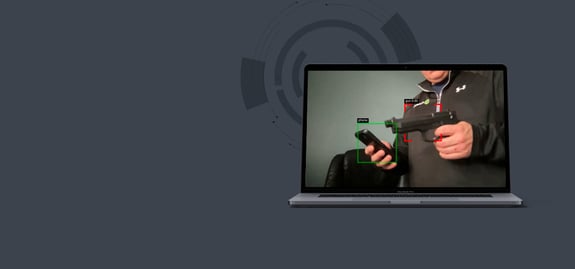 Gun Detect
Self Demo
Try Gun Detect
with Your Own Webcam
Experience AI-Powered Visual Gun Detection
Omnilert Gun Detect is an AI-powered software that can be easily integrated into existing surveillance cameras to monitor for gun threats 24x7. This self demo lets you see the power and potential of Gun Detect using your own webcam and a real or real-looking toy gun.
Cameras that are monitored with AI gun detection can spot a gun in less than a second. And once a detection is verified, it only takes one more second to set off a series of actions such as locking doors, notifying police, alerting the entire facility, and more.
Try the demo now and see how this type of technology can save lives.



How the Self Demo Works
Fill out the form and you will receive an email providing access to the self demo
Your webcam video is transferred to the Omnilert cloud
A video stream is returned showing potential gun detections
Suspected guns will be boxed in red, other objects may be boxed in green
Sessions are limited to 5 mins, but you can use the demo multiple times

System Requirements
You need a gun – a toy gun works well if it resembles a real gun
A minimum 720P resolution webcam
A solid internet connection
Pixelation caused by low camera resolution or slow connections will reduce effectiveness
The Chrome web browser provides the best experience


Please note, the Self Demo is not a replacement for a live demonstration with a production version of the Omnilert Gun Detect platform. This demo has been optimized to work with laptops and webcams. Detection distance is limited to around 10 ft., suitable for this consumer technology vs. on-premise servers and IP-based security cameras.
Fill out the form to gain access to Omnilert Gun Detect Self Demo. Upon completion, you will receive personal access to the demo service via email.